Eye Health
​ACES Monthly Eye Certification Clinics
COVID-19 - Due to the unknown impact of this disease, please check with Bruce Robertson, regarding whether the clinics are to be held or not.
A supported service to DOGS NSW Members
Please note the dates for Eye Certification Clinics conducted under AVA-ANKC Australian Canine Eye Scheme Rules, for the second half of 2020. Each monthly Eye Clinic will operate from the SECRETARIES HUT on DOGS NSW Grounds from 4.00pm to 7.00pm:

Thursday, 9 July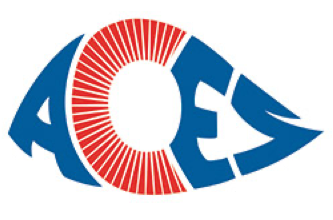 Thursday, 6 August
Thursday, 10 September
Thursday, 8 October
Thursday, 12 November
Thursday, 10 December

These dates are all confirmed, barring unforeseen circumstances that may necessitate a change, if so this will be advised in good time, depending on Meeting Room availability.
Usually we aim to do the LITTERS FIRST aiming to minimise the exposure of any 8-week-old pups whose initial vaccination response status remains uncertain, to adult dogs coming in from different regions and kennelling situations. To date we have had no issues with litters being exposed to undue health risks, and I will continue to handle them separately.
Scale of Fees applicable at these Clinics – these are flat rates on offer to all Dogs NSW Members, so long as they comply with my reasonable requests to have their paperwork in order and Microchip records readily available, also that their dogs are well disciplined and used to close handling, so that we can get through 20 - 25 dogs in the time available.
Adult ACES Certificates: for the first and second dog under the same ownership and booked at the same time: $120 each, incl. GST and the current AVA processing fee.
Adult ACES Certificates: for three, fourth and fifth dogs under the same ownership and booked at the same time: $110 each, incl. GST and the current AVA processing fee, for every dog presented. Owners of six or mor adult dogs, presented at the same time, are invited to request an individual quote.
Litter rates: usually $60 to $65 per puppy depending on the size of the litter and age at which they are presented, but with a minimum charge of $220 to cover the appointment set up / reporting costs – even for a litter of just one or two.
In those breeds where a once-only Gonioscopy Test is required (usually at 18-24 months and always in addition to a current ACES Adult Exam), the flat rate Gonioscopy Test Fee is $80 per adult – additional to the applicable ACES exam fee, depending on numbers. I generally limit the number of Gonioscopy exams to four, done at the end of the session.
All requests should be emailed to: bfrob01@gmail.com
For further information on ACES Eye Certification at Orchard Hills and also in regional areas from time to time, go to the Facebook Group page ACES Eye Clinic - Dogs NSW Members
Bruce Robertson
AVA-ANKC ACES Panellist (NSW)
Dr Bruce Robertson BVSc Cert.V.Ophthal (RCVS) FANZCVS (Ophthalmology)
Veterinary Eye Specialist (Sydney, ret.)
ACES SCHEME IN AUSTRALIA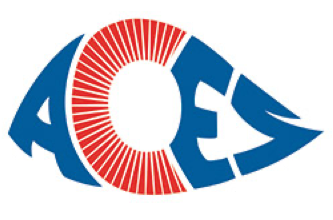 In Australia, there is a Australian Canine Eye Scheme (ACES) that is a national assessment system for registered dog breeds that offers a reliable screening service for a range of congenital and inherited eye conditions.
Eye assessments are carried out by registered veterinary eye specialists.
The program is administered by the Australian Veterinary Association (AVA) to ensure it meets national quality assurance standards and is endorsed by the Australian National Kennel Council (ANKC) as a reliable screening service, valuable to dog breeders and owners.
Where possible, we should try to minimise the chances of passing on painful or vision-threatening eye conditions from one generation to the next. Regular ACES certification helps breeders plan mating programs and reassure other breeders and potential owners about the soundness of their current stock.
It also provides a way for breeders of valuable pedigree puppies to have whole litters checked by a qualified eye specialist to confirm normal eye development before sale, in the event of a buyer dispute occurring later.
ACES exams screen for a range of eye diseases including those involving the eyelids, tear ducts and surrounding structures. Only conditions affecting the eyeball (cornea, iris, ciliary body, lens, vitreous, retina and optic nerve) are recorded.
The lastest report has been provided and is attached, "Annual Breed Summary - July 2015 to June 2016".
---
CEA - Collie Eye Anomaly
Collie Eye Anomaly, also known as CEA, is an inherited disease causing defects in the formation of the eye. CEA has now been determined to be a genetic disorder.

Several forms of the disease are recognized, but the most common is a lesion on the back of the eye called choroidal hypoplasia (CH). All dogs affected by CEA have choroidal hypoplasia, by definition. CEA is not a progressive disease like prcd-PRA and most affected dogs may only have mildly impaired vision. More severely affected dogs may have pits (colobomas) affecting the retina and nearby tissues and in the most severely affected eyes, retinal hemorrhaging and detachments can occur, resulting in blindness.

Varying degrees of CEA and definitions are listed below:

Choroidal Hypoplasia, Chorioretinal Change, Choroidal Dysplasia: These refer to abnormalities in the coloring or pigmentation of the choroid or central layer of the eye's lining. This is the most common abnormality found in CEA and all dogs with CEA have CH. However it is the least harmful and mildest form of CEA. Most dogs with this form function normally with no ill-effects or loss of vision.

Coloboma, Ectasia, Staphyloma: While not completely synonymous, these terms all refer to a cupping or bulging in the eyeball usually in the area of the optic nerve. Colobomas are the most common more serious complication of CEA. Colobomas can be described as a pit in the eye or a blister at the back of the eye that you can see with an ophthalmoscope. Colobomas vary and can be small or large and occur in approximately 25% of dogs with CEA.

Interestingly, you cannot have CEA without CH and won't have coloboma without CH.

A third set of complications which occur exclusively in dogs with coloboma include retinal detachment or hemorrhaging in the eye. About 5-10% of dogs with CEA have these severe complications, which can lead to blindness. These percentages are based on experience with the Collie Breeds.

Vascular Disease, Tortuous Blood Vessels: These terms describe defects in the vessels of the eye, which are responsible for its blood supply or "nourishment." These may be malformed, undersized, or even lacking.

Retinal Detachment: Loosening or separation of the innermost, or retina, layer from the wall of the eye. This may involve a tiny area or the entire retina. It can be either one or both eyes. The complete detachment of the retina results in blindness in that eye.

There is usually no significant visual deficit with CH or coloboma, but may lead to a blind spot in the eye. These conditions usually do not affect the working ability of a dog.

Fortunately, there is now a DNA test which will confirm whether or not a dog is clear, a carrier or affected.