Eye Diseases and Screening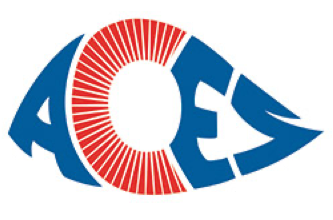 The ANKC Australian Canine Eye Scheme (ACES) is a National Assessment System for ANKC registered dogs. It offers qualified certification for a range of congenital and inherited eye conditions, with the assessments being carried out by registered Veterinary Eye Specialists.
Further information can be found at this link https://ankc.org.au/HealthAndWelfare/?id=1333
While there is a DNA test for CEA, eye testing is still required to monitor for glaucoma, primarly lens luxation (PLL) and progressive retinal atrophy (PRA), all of which occur later in adult dogs. Please note the DNA test for PLL that some labs include for Border Collies in NOT the causal mutation for Border Collies and is irrelevant for the breed.
Prof. Gregory Aclund was involved in the research that identified the CEA/CH mutation. This is an informative article written by him on retinal diseases in Border Collies, Retinal Eye Diseases in Border Collies. PRA is still found in Border Collies in Europe and the US from routine eye testing.
---
ACES SCHEME IN AUSTRALIA
In Australia, the Australian Canine Eye Scheme (ACES) is a national assessment system for ANKC registered dog breeds that offers a reliable screening service for a range of congenital and inherited eye conditions.
Eye assessments are carried out by registered veterinary eye specialists.
The program is administered by the Australian Veterinary Association (AVA) to ensure it meets national quality assurance standards and is endorsed by the Australian National Kennel Council (ANKC) as a reliable screening service, valuable to dog breeders and owners.
Where possible, we should try to minimise the chances of passing on painful or vision-threatening eye conditions from one generation to the next. Regular ACES certification helps breeders plan mating programs and reassure other breeders and potential owners about the soundness of their current stock.
It also provides a way for breeders of valuable pedigree puppies to have whole litters checked by a qualified eye specialist to confirm normal eye development before sale, in the event of a buyer dispute occurring later.
ACES exams screen for a range of eye diseases including those involving the eyelids, tear ducts and surrounding structures. Only conditions affecting the eyeball (cornea, iris, ciliary body, lens, vitreous, retina and optic nerve) are recorded.
Reports can be found on the ANKC ACES web page.
​ACES Monthly Eye Certification Clinics
Eye Certification Clinics conducted under AVA-ANKC Australian Canine Eye Scheme Rules, are held monthly and will operate from the SECRETARIES HUT on DOGS NSW Grounds from 4.00pm to 7.00pm.
Dates remaining for 2021
Thursday, 9 December
Usually we aim to do the LITTERS FIRST aiming to minimise the exposure of any 8-week-old pups whose initial vaccination response status remains uncertain, to adult dogs coming in from different regions and kennelling situations. To date we have had no issues with litters being exposed to undue health risks, and I will continue to handle them separately.
Their is a set Scale of Fees applicable at these Clinics – at reduced are rates for all Dogs NSW Members, so long as they comply with my reasonable requests to have their paperwork in order and Microchip records readily available, also that their dogs are well disciplined and used to close handling.
Fee details can be found on DOGS NSW website (Members/New & Update) https://www.dogsnsw.org.au/members/news-and-updates/2021-aces-monthly-eye-certification-clinics/ and on Facebook at ACES Eye Clinic - DOGS NSW Members Facebook ACES Eye Clinic.
All ACES booking requests should be forwarded by eMail to bfrob01@gmail.com and not to my mobile (as a recorded message or text). Once scheduling time comes around, I need to have all the requests in the same eMail folder, I am to give each person the time required.
For further information on ACES Eye Certification at Orchard Hills and also in regional areas from time to time, go to the Facebook Group page ACES Eye Clinic - Dogs NSW Members
Bruce Robertson
AVA-ANKC ACES Panellist (NSW)
Dr Bruce Robertson BVSc Cert.V.Ophthal (RCVS) FANZCVS (Ophthalmology)
Veterinary Eye Specialist (Sydney, ret.)
Please note the dates for Eye Certification Clinics conducted under AVA-ANKC Australian Canine Eye Scheme Rules, for the first half of 2021. Each monthly Eye Clinic will operate from the SECRETARIES HUT on DOGS NSW Grounds from 4.00pm to 7.00pm:

Thursday, 3 June
Thursday, 8 July
Thursday, 12 August
Thursday, 9 September
Wednesday, 6 October
Thursday, 11 November
Thursday, 9 December