Herding (Sheep & Ducks)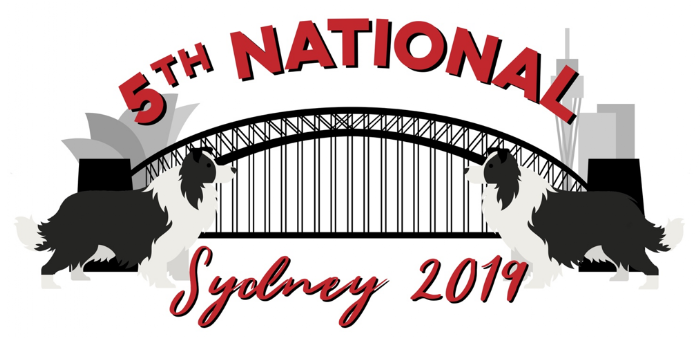 HERDING TRIALS
THE BILL SPILSTEAD COMPLEX FOR CANINE AFFAIRS,
44 LUDDENHAM RD, ORCHARD HILLS
Thursday 10th to Friday 11th OCTOBER 2019
Judge: Claire Hamilton (USA)
Our BEST IN TRIAL & RUNNER UP BEST IN TRIAL was calculated based on the cumulative score from all four courses over the two days. Biggest congratulations to the winners!!
BEST IN TRIAL
A Moy's
ULARA TWIG HSAsd HSBsd
RUNNER UP BEST IN TRIAL
A Moy's
ULARA MERLYN PT
HIGHEST SCORING WITH NON-HERDING TITLE
L Kaddatz's
GRHCH VHCH GADHAR SMUDGE WINS THE TOSS HXAsd HIAsd HIBs HXBd HSAsd HSBsd RM SPDX GD AD JD SD SPDX
SHEEP TRIAL
HIGHEST IN A COURSE (SHEEP)
ULARA SCULLY PT (K Cosgrove) - 96pts from Started A
HIGHEST IN B COURSE (SHEEP)
ULARA TWIG HSAsd HSBsd (A Moy) - 90pts from Intermediate B
Advanced - HXBs
| | | |
| --- | --- | --- |
| 1st G Elven | TCH HAVEZYAR MAGIC QUIZ HABs HXAs - 70.5pts | |
| 2nd L Kaddatz | GRHCH VHCH GADHAR SMUDGE WINS THE TOSS HXAsd HIAsd HIBs HXBd HSAsd HSBsd RM SPDX GD AD JD SD SPDX - NQ | |
Intermediate - HIBs
| | | |
| --- | --- | --- |
| 1st A Moy | ULARA TWIG HSAsd HSBsd - 90pts | |
| 2nd M Insch | ULARA TREY HSAsd HSBsd - 68pts | |
| 3rd A Moy | ULARA THE TIME LORD HSBsd HSAsd - NQ | |
Started - HSBs
| | | |
| --- | --- | --- |
| 1st A Moy | ULARA MERLYN PT - 86.5pts | |
| 2nd M Doyle | KERODAN COUNTRY ROAD HSAs ADX JDX ADO JDO GD SD SPD - 79pts | |
| 3rd K Edwards | GADHAR MAVERICK PT - NQ | |
Advanced - HXAs
| | | |
| --- | --- | --- |
| 1st G Elven | TCH HAVEZYAR MAGIC QUIZ HABs HXAs - 88pts | |
| 2nd K Edwards | HCH ETHERIAL LOCH HXAs HXBs HIAs HIBs PT HSAs HSBs - 86.5pts | |
| 3rd L Kaddatz | GRHCH VHCH GADHAR SMUDGE WINS THE TOSS HXAsd HIAsd HIBs HXBd HSAsd HSBsd RM SPDX GD AD JD SD SPDX - 83.5pts | |
Intermediate - HIAs
| | | |
| --- | --- | --- |
| 1st A Moy | ULARA TWIG HSAsd HSBsd - 95.5pts | |
| 2nd M Insch | ULARA TREY HSAsd HSBsd - 94pts | |
| 3rd A Moy | ULARA THE TIME LORD HSBsd HSAsd - 92pts | |
Novice - HNAs
| | | |
| --- | --- | --- |
| 1st S Fedoryschyn | GADHAR MITCH CD RA HSAs HSBs CD - 74.5pts | |
| 2nd R Bowman | SHAHAVEN ORSON HNAs HSAs - 68pts | |
| 3rd R Tiah | TAYLEA ENGLISH LADY CD RE TDX HSAs JD HTM.N FS.N SPD - NQ | |
Started - HSAs
| | | |
| --- | --- | --- |
| 1st K Cosgrove | ULARA SCULLY PT - 96pts | |
| 2nd A Moy | ULARA MERLYN PT - 93pts | |
| 3rd K Edwards | GADHAR JASMINE PT - 88pts | |
DUCK TRIAL
HIGHEST IN A COURSE (DUCK)
ULARA MERLYN PT (A Moy) - 86pts from Started A
HIGHEST IN B COURSE (DUCK)
ULARA TWIG HSAsd HSBsd (A Moy) - 88pts from Intermediate B
Advanced - HXBd
1st L Kaddatz

GRHCH VHCH GADHAR SMUDGE WINS THE TOSS HXAsd HIAsd HIBs HXBd HSAsd HSBsd RM SPDX GD AD JD SD SPDX - 86pts

2nd

T Kernahan

CH NEECABE DEFYING GRAVITY

HXAs HXBs HIBd HSAd TD AD JD GD SD - NQ
Intermediate - HIBd
| | | |
| --- | --- | --- |
| 1st A Moy | ULARA TWIG HSAsd HSBsd - 88pts | |
| 2nd A Moy | ULARA THE TIME LORD HSBsd HSAsd - 88pts | |
| 3rd A Moy | ULARA ICE MAIDEN HIAsd HIBs HSBd - 87pts | |
Started - HSBd
| | | |
| --- | --- | --- |
| 1st K Griffiths | CAPSIZE IVY PT - 85pts | |
| 2nd M Insch | ULARA TREY HSAsd HSBsd - NQ | |
| 3rd M Doyle | KERODAN COUNTRY ROAD HSAs ADX JDX ADO JDO GD SD SPD - NQ | |
Advanced - HXAd
| | | |
| --- | --- | --- |
| 1st A Moy | ULARA ICE MAIDEN HIAsd HIBs HSBd - NQ | |
| 2nd L Kaddatz | GRHCH VHCH GADHAR SMUDGE WINS THE TOSS HXAsd HIAsd HIBs HXBd HSAsd HSBsd RM SPDX GD AD JD SD SPDX - NQ | |
Intermediate - HIAd
1st A Moy

ULARA THE TIME LORD HSBsd HSAsd - 84pts

2nd A Moy

ULARA TWIG HSAsd HSBsd - 83pts

3rd T Kernahan

CH NEECABE DEFYING GRAVITY

HXAs HXBs HIBd HSAd TD AD JD GD SD - NQ
Novice - HNAd
| | | |
| --- | --- | --- |
| 1st M Insch | ULARA TREY HSAsd HSBsd - 78.5pts | |
Started - HSAd
| | | |
| --- | --- | --- |
| 1st A Moy | ULARA MERLYN PT - 86pts | |
| 2nd M Insch | VANGALLY ENCANTAR PT - 80.5pts | |
| 3rd M Doyle | KERODAN COUNTRY ROAD HSAs ADX JDX ADO JDO GD SD SPD - 69pts | |